Meet Our Residents/Students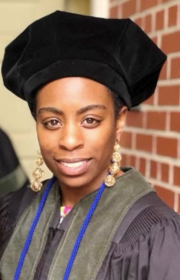 Jessica Wine, from Lumberton, NC
Presbyterian College School of Pharmacy, Class of 2018
"I am currently a resident of the UNC Eshelman School of Pharmacy Independent Pharmacy Ownership Residency Program. My site is Futrell Pharmacy where I will be learning principles of operations, marketing, and finances under the well-respected pharmacists, Bill Futrell and Ned Clark. In addition, I will be implementing new services; such as, personal medication testing that uses a patient's genes to determine the right medication for the patient to use and point of care testing to check blood glucose levels and blood pressure. From this residency, I hope to gain the knowledge and skills needed to open a pharmacy of my own in the near future."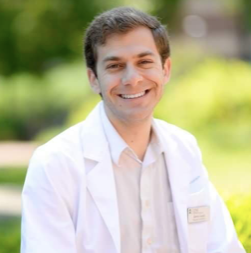 Kevin Lanzo, from Coral Springs, FL
UNC Eshelman School of Pharmacy, Class of 2019
"I spent two months at Futrell Pharmacy of Jackson during my second year of pharmacy school. During my time with Futrell, I was able to travel around and spend at least one day at each of the Futrell pharmacies, working with all of the pharmacists and learning about different styles of community pharmacy practice. I was able to experience the unique joys and challenges of working in a small-town pharmacy where nearly everyone knows each other. This was a valuable experience to me because I was able to see so many encounters between pharmacists and the patients they have cared for, for years as trusted health liaisons. One of my contributions to Futrell Pharmacy was creating a pamphlet for educating patients on the utility and importance of naloxone, a reversal agent for opioid overdose. Currently, I am pursuing a career in the pharmaceutical industry, striving to research new therapies for treating mental illnesses. You can contact me at Kevin_Lanzo@unc.edu"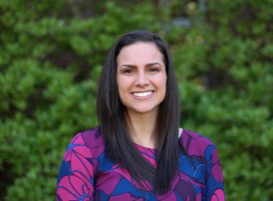 Vera Pervitsky, from Huntington Beach, CA
UNC Eshelman School of Pharmacy, Class of 2021
"Futrell Pharmacy provided me with vast opportunities to help me grow as a future pharmacist. I learned about the uniqueness and challenges of caring for patients in a rural area. While I had worked in a community and hospital setting in the past, I had yet to step foot in an independent pharmacy. I left with a lasting impression of how pharmacists working in small communities can develop trust and deliver enhanced patient care. It's incredible how well the Futrell Pharmacy staff know their patients! Over my two months at Futrell Pharmacy, I helped implement a pharmacogenomics program that will allow providers to make more informed prescribing decisions and make patients more aware of appropriate medications they can take based on their genetic profiles."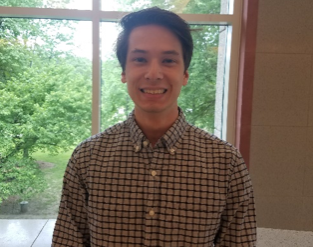 Joe Piscitelli, from Hillsborough, NC
UNC Eshelman School of Pharmacy, Class of 2020
"In my time at Futrell Pharmacy, I presented the benefits of pharmacogenomic testing to providers in North Hampton County. I worked with Rxight to show how pharmacogenomics could impact patients by making sure that they were on the right medications that fit their genetic sequence. Futrell was my first time working in a community pharmacy and I learned a lot about the day-to-day work in the pharmacy that goes unnoticed as a patient. I also enjoyed going out into the community to deliver medications and give vaccines."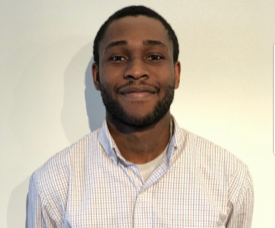 Brock Richardson, from Charleston, SC
UNC Eshelman School of Pharmacy, Class of 2020
"While being here for just a short period of time, I can see how the staff here in Jackson are devoted to their work and excellent customer care and service. Within the first few steps of walking into the store, each customer is greeted with a cheerful 'Hello! How are you?' It truly is amazing to see how the staff knows each of the customers by name. The thing that really impressed me is the ability of the pharmacist to look up a patient's profile without the patient saying who they are. There is a closeness and real relationship between the staff and patients. This is foreign to me, coming from a large chain pharmacy. From the time I walked in the door, I have felt nothing but welcome and hospitality from the staff. One project I will work on while here at Futrell pharmacy is a flu shot clinic at State Employee's Credit Union with Dr. Clark We will deliver flu shots to the employees of the company and their customers."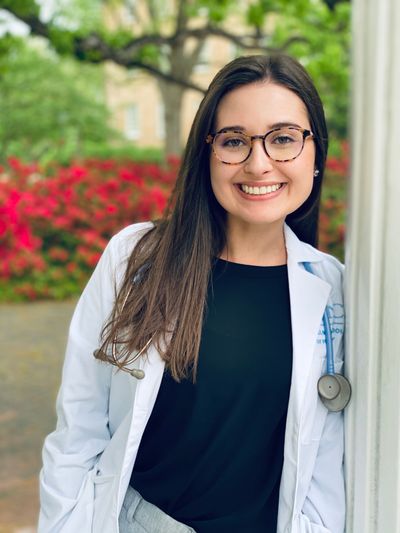 Julia Fabricio, from São Paulo, Brazil
UNC Eshelman School of Pharmacy, Class of 2024
During my first IPPE rotation at Futrell Pharmacy, I was able to see what a true and genuine pharmacist-patient relationship is all about. I was fascinated by how close the pharmacists and technicians are with each patient - the team at Futrell knows every patient's name and story, and usually have known them for many years. You hear the sound of bells once the front doors open, and by the time the patient makes it to the front counter, Ned already has their profile pulled up and ready to answer any questions. The relationships built here are things they teach you about in school, but are rarely seen in chain pharmacies across the country. Pharmacists are truly the most accessible healthcare provider here in Jackson, with undivided time and attention given to each patient, every time. I was also able to explore all four Futrell pharmacies and how pharmacy practices can differ, the relationship between the pharmacists and the Rural Health Group, a local clinic in Jackson where many providers turn to the pharmacist for guidance, and the county Health Department. My two main projects here will be establishing pharmacogenomic testing through funding and grants, while also creating a flag in the PioneerRx software system to advise patients to get their blood pressure or blood glucose checked monthly at the pharmacy.